Book Online (Returning Soon)
Welcome to Champagne Jane: Covid Times.
As of now, we are doing our best to be the safest public space that you could visit. Sanitation standards have always been high, but now you can expect over-the-top.
All surfaces are being disinfected after each use including styling tools, chairs, counter surfaces, mirrors, electronics etc.

All guests will be screened for a fever upon arrival, and all employees will record their daily temp check in a log.

Bathrooms will be disinfected regularly along will door handles.
​​
We, at Champagne Jane are fortunate to have the ability to control our environment as much as we do, and we appreciate your cooperation in keeping our salon immaculate. In keeping with our efforts and state regulation we will only be offering services to guests who are masked up for the duration of their appointment.
​
In addition to the cleanliness, we are continuing our practice of keeping our physical contact time with our guests as minimal as possible.
Unfortunately for all involved, this means that many of the points of detail that have always made your time at Champagne Jane so special are paused for the time being.
You can still expect an exceptional shampoo experience, followed by spending some time under the hood dryer to enhance natural texture, opting for a wet style like a braid, or letting the heat of the day be your blow dryer. We are still and more than ever experts at adjusting hair texture using product and our hands and will happily give you a lesson on the same.
​
Our mission at Champagne Jane is to love our craft every day and to communicate that passion about beauty and confidence to our old and new friends alike through ongoing education, technical excellence, and exceptional customer service.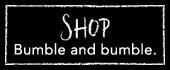 Find your stylist on Instagram
HAIR MENU
​
We offer a wide array of hair services at Champagne Jane Monday through Saturday.
​
Hair Health maintenance add ons and a la carte services including Aveda Botanical treatments, Glossing and Olaplex
$10-48
Full Coverage and Ammonia Free color services.
$60-90 and up
Hilighting, Balayage, and Glossing services.
$75-150 and up
Texture services: Perms, Bodywaves, and Keratin Smoothing Treatments.
$125-350 and up
​
Children's, Barber style, Designer haircuts
$30-68
​
​
​
SPA MENU
​
Spa services are offered weekdays and Saturdays by appointment
*Facial waxing available for same day walk-ins*
​
Result driven and organic skincare
​
Customized Facials and Peels
$55-105 and up
​
Waxing Services
$20-75 and up
​
Sjoile Customized Spray Tanning
$30
​
Eyelash Extension Services
Full set starts at $185
Fills start at $45
​
*Spa services are limited at this time due to restrictions. Waxing and tanning are available, please inquire if looking for anything else and we'll help you as best we can.
​
​
RECEPTION HOURS
MONDAY - SATURDAY: 10:00 - 4:00 OR LATER
*Appointments available outside of reception hours*
ADDRESS
131 MILL ST.
GRASS VALLEY, CA 95945
tel. 5302730477